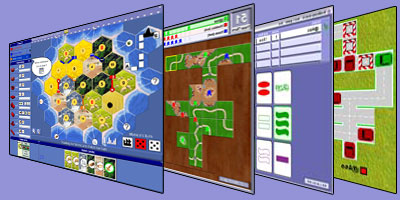 Welcome!
Welcome to AsoBrain Games, the hobby gaming site of Aso & Friends. We offer simple Java games of popular boardgames.
All you need is an account, a computer with Java1.6 or higher and a clever mind and the fun can start! To fit in with the rest as quickly as possible, please advise our AsoBrain Etiquette.
You can compete in our automated ranking, clan wars, just for fun or better yet, all of the above!